"The least invasive intervention which is both safe and effective is the tool of choice when choosing botanicals for healing."
Choosing the right tool for the right job is often simply a matter of common sense. If you need to chop some thick grape vines away from a tree, you use a hatchet. If you a removing a splinter from a finger, you use tweezers. The same principle holds in many areas of life, including botanical medicine.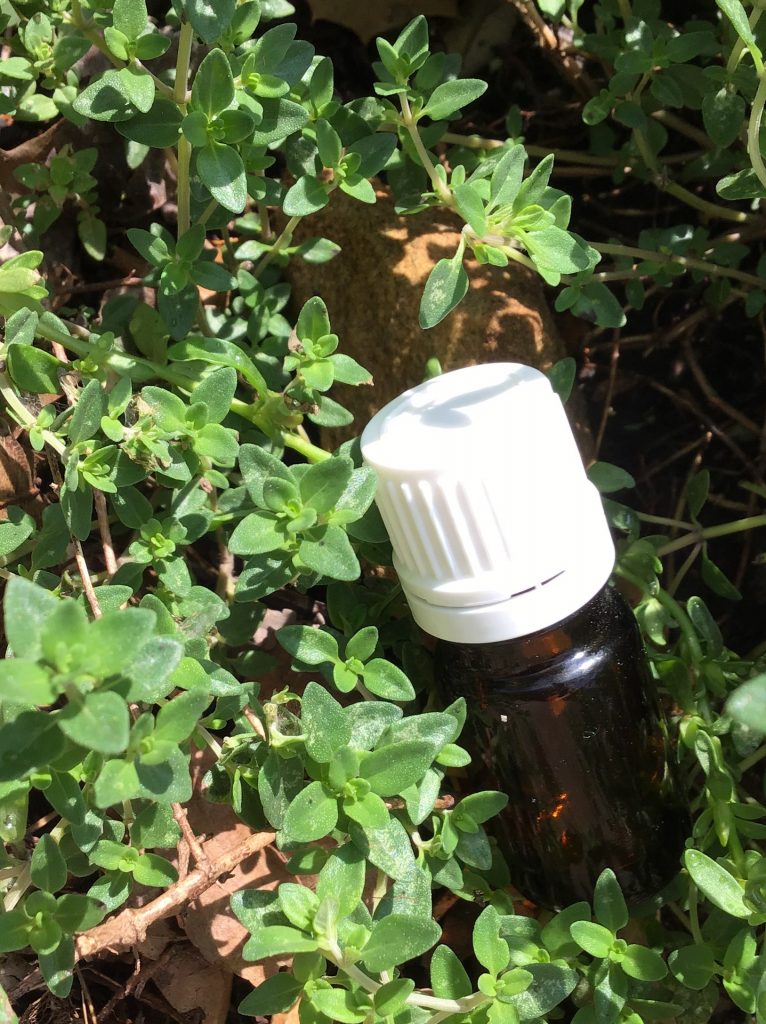 Thymus vulgaris (thyme) is a wonderfully potent, rich, and multipurpose botanical. A few sprigs added to a meat dish turns it from bland to delicious. The tincture is a handy medicinal for winter viruses, although the tea is more suitable for elders and children. The essential oil can be a bit more challenging to work with – the chemotypes become more important due to the high concentration and large chemical variances which are more pronounced post-distillation. Some chemotypes are more suitable for strong, healthy adults than for more vulnerable populations, and in all cases, inhalation or substantial dilution is appropriate.
Hatchet or tweezers. Essential oil or tea. The right tool in the hands of a knowledgeable user is powerful, safe, and effective. Choosing the least invasive, most gentle, solution which can adequately do the job is a skill which may be learned. Tweezers won't chop down a mighty oak, and essential oil isn't required for every single discomfort.
Vines of Wellness, Wellness Creed #1: "The least invasive intervention which is both safe and effective is the tool of choice when choosing botanicals for healing."