The Vines Of Wellness garden is really growing by leaps and bounds after a very wet start, followed by hot temperatures and sunshine. Some of my vertically challenged plants aren't getting enough sun, so I trimmed back some of the taller neighbors. Not one to waste such valuable nutrition, I washed the cuttings, chopped them, and tossed them into a 1/2 gallon jar of filtered water. A couple hours in the sun, and a delicious iced tea is now ready for consumption.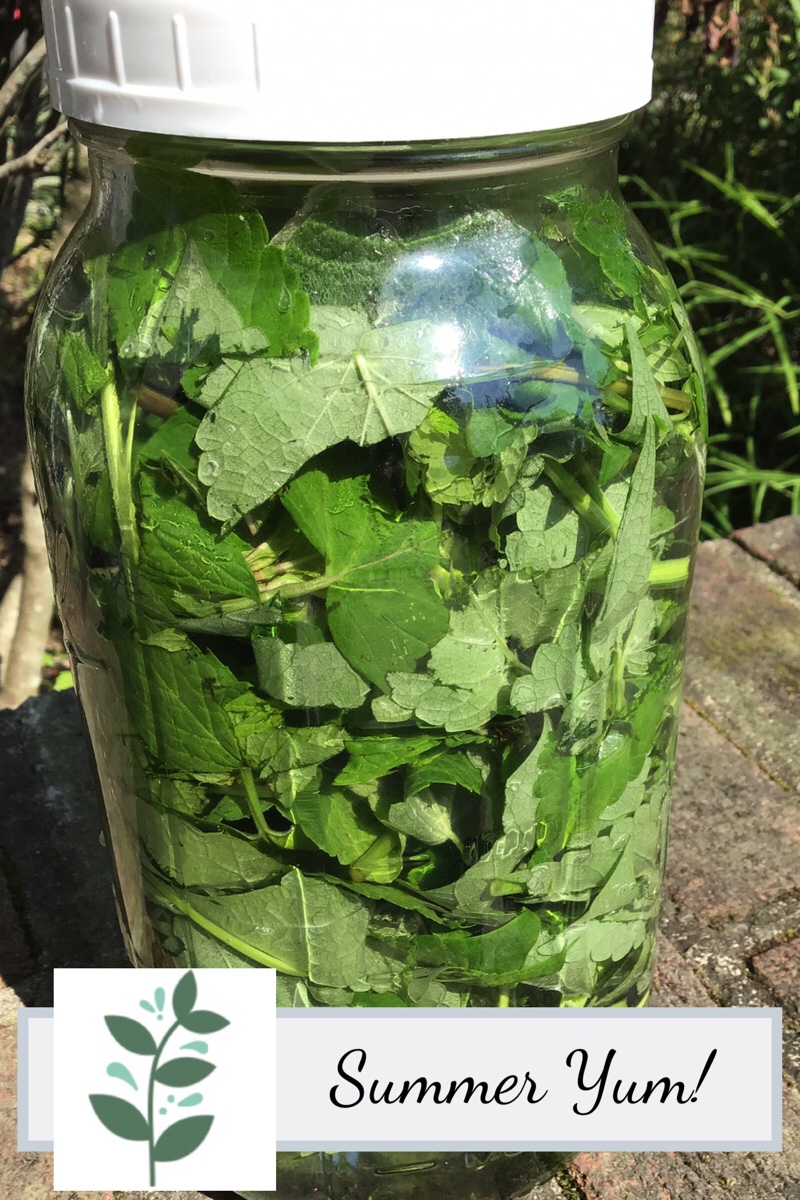 Today, the trimmings included:
Anise hyssop
High mallow
Spearmint
Chocolate Mint
Bee balm
Other waste-not-want-not overgrown garden options include elixirs, dehydration, vinegar, honey, or shrub preparations.