The Pandemic is Here
Southeast Pennsylvania is in the eighth week of stay-at-home orders due to the SARS-CoV-2 Pandemic. In the past, my garden plans included the herbs I grow for wellness support and those I distill for hydrosol. Lemon balm, clary sage, garden sage, bee balm, thyme, oregano, mints, and more flourish here.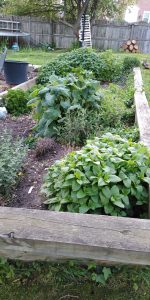 The stay-at-home order went into effect in early spring. Discovering that we were going to be locked down, I ordered more seeds – food seeds. We quickly quadrupled the garden space available for planting. Part of this expansion was already planned due to a gift of off-ground raised beds last fall.
Modifying the Garden Plan
Bi-weekly direct sowing allows for multiple harvests. Spinach, peas, broccoli, beets, and radishes are best for early planting. Tomatoes, zucchini, and other frost tender vegetables are started indoors or direct-sown after the last frost. Seed saving in the fall is a time honored practice made possible by carefully choosing heirloom varieties for annuals. Another effect of the pandemic is food shortages thereby increasing interest in seed saving.
An Outdoor Living Space
Getting outside every day is especially important now. The addition of a fire pit area between two of the gardens makes our outdoor space welcoming. Solar lighting and other practical features add to the garden's appeal. The outdoor living space is a work in progress with an eye toward permaculture and sustainability. The aromatic garden project is now expanded to include vegetables in the garden plans.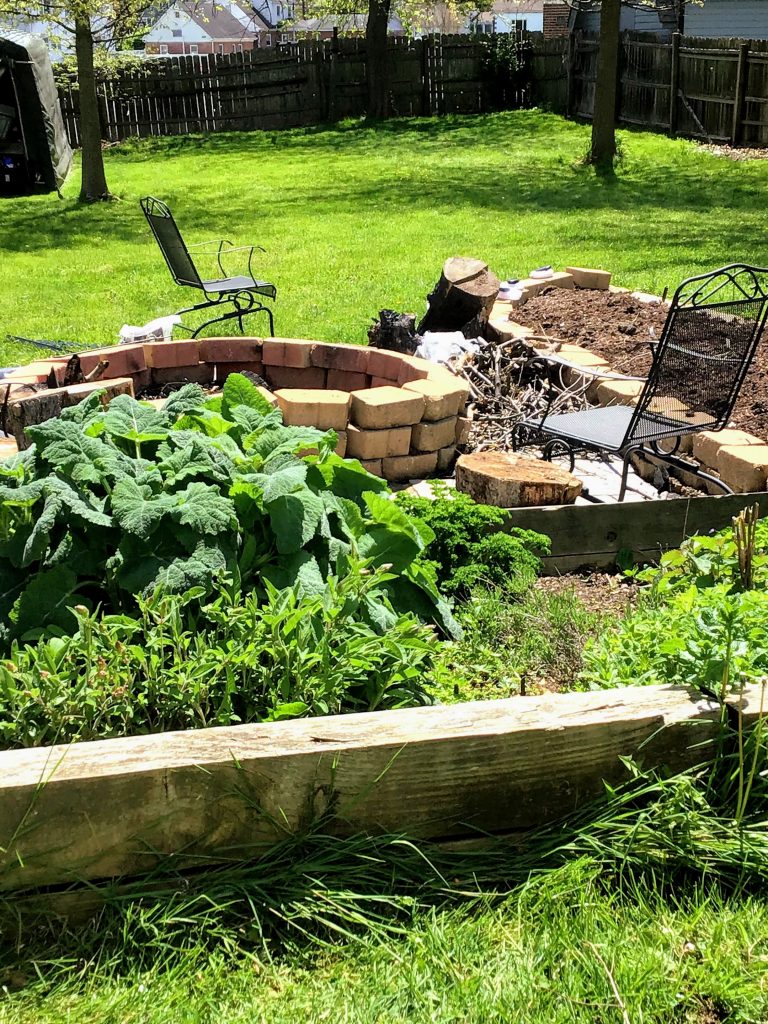 ---
Supplement the Garden Plan
Although the gardens will not produce enough food to preserve for the winter, there will be plenty to eat fresh through the summer. A Community Supported Agriculture (CSA) subscription supplements what we can grow ourselves and provides enough for some preservation.
How about YOU?
How has the pandemic changed your garden or outdoor space this year? Do you subscribe to a local CSA?